We have reason to celebrate – Mayoris wins 1st place in the jury rating at the Best Retail Cases Swiss Award in the Retail E-Commerce category!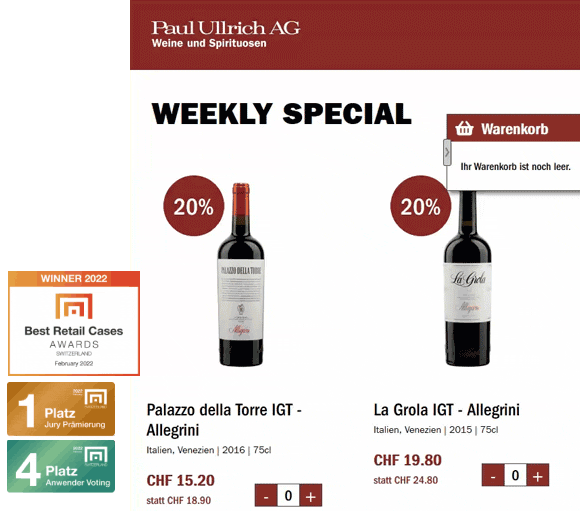 1.Place E-Commerce
Best Retail Award
Our interactive InMail-Shop (mailix by Mayoris), which is already successfully in use at the spirits retailer Ullrich.ch, received an award.
In the interactive In-Mail Shop, the desired products from the store land directly in the shopping cart of the e-mail. From the product presentation to the order, everything takes place in the e-mail. The classic teaser with CTA button and jump to the web store is thus fundamentally simplified. No media break and fewer clicks guarantee a better conversion.
With Mailix, the landing page can be integrated directly into the e-mail. Forget the classic way from the mail teaser to the landing page. Mailix offers interactive e-mails with real added value! Read more about the implementation "Microshop in the e-mail" here.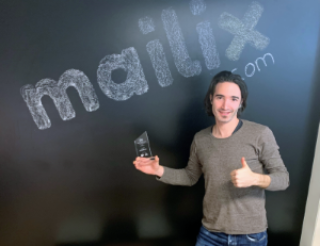 Congratulations to the whole Mayoris team, especially Cyrill Gross, who makes these Interactive Emails possible.
More use cases:
And we wouldn't be Mayoris if we hadn't already implemented more use cases directly in the email channel: Pop-up surveys (with selection options), advent calendar with 24 action fields, interactive carousel (with selection options), a design configurator and many more possible use cases. Discover the right use case for your company here.
Interested? Get in touch with us and who knows, maybe we can accept an award for your use case together with you one day.