Welcome to the InnovationLAB of Mayoris: www.mailix.com – We continue to evolve email and marketing automationMarketing Automation ist ein Framework bestehende aus Strategie (First Party Data und Marketing), Use Cases und Prozessen, Daten bzw. Customer Data Platform, Technologien, Inhalten, Organisation und Skills sowie dem Rechtsrahmen bzw. dem Consent Management.... for intuitive user action directly in the email and for better conversion.
Get inspired by our growing collection of use cases: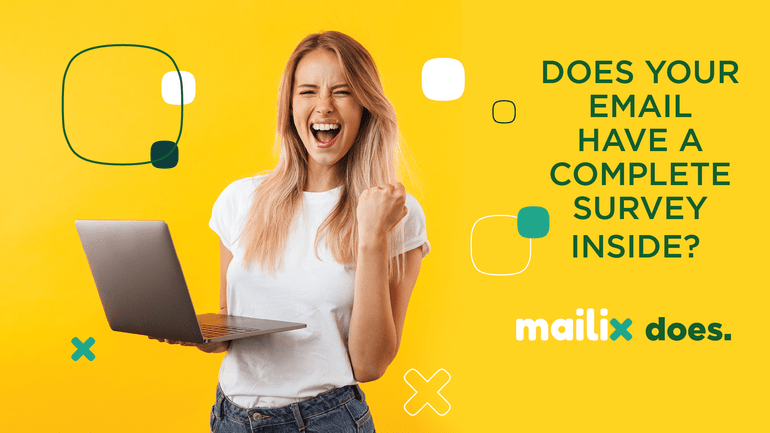 Best-Of Interactive Email
See the best of the collection of our latest interactive email innovations: Advent calendars, surveys, videos or product ordering directly from email – all running right in your inbox!
The interactive use cases can be integrated into an HTML template via widgets and played out via any shipping system. The generated data is transferred to the customer's ERP and analytics systems (product logistics, reporting, controlling).
The following use cases have already been implemented:
The Inmailshop for product selection and direct orders in the e-mail promotes conversion.

Information and a countdown to limited product availability motivate the customer to order quickly.

The credit and insurance calculator invites the customer to configure the product directly in the e-mail.

The survey in the e-mail leads to better interaction with traditional "low-engagement" e-mails.

The weekly menu plan for daily updated menus invites to visit a restaurant and eat out.

Coupon codes are played out in the email and used directly at the POS.

Product evaluation (5-star rating) in the e-mail leads to a higher number of positive evaluations thanks to greater convenience.

Making an appointment in the e-mail promotes direct contact with the consultant.